​What is EOPS?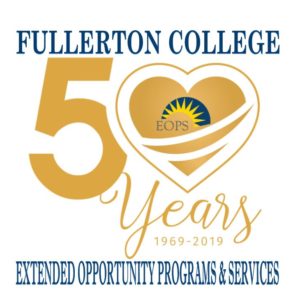 The Extended Opportunity Programs & Services (EOPS) is dedicated to recruiting and successfully retaining college students of educationally and socioeconomically disadvantaged backgrounds. The primary purpose of the EOPS program is to prepare students to transfer to a four-year university, complete an associate's degree or earn a vocational certificate in order to acquire desirable career-related skills to obtain rewarding employment as a result of their educational experience.
Program Eligibility
Be a California Resident or AB540
Be enrolled as a full-time college student (12 units)**
Have completed less than 40 degree-applicable units
Qualify for the CA Community College Promise Grant (CCCPG formerly the BOGG Fee Waiver)
Must meet at least 1 of these Educational Qualifiers:
No high school diploma, GED, or equivalent
High School graduates with a GPA of 2.5 or below
First-generation college student
Underrepresented student population
Current or Former Foster Youth
** Disability Support Services inquire about unit recommendations
Online Application
Apply today!
We are currently accepting applications for Fall 2023!
Contact Information
Phone Number- (714) 992-7097
Fax Number- (714) 992-9921
Location
321 E. Chapman Avenue
Fullerton, CA 92832
2000 Building, 2nd Floor, Room 2020