Current EOPS Students
Hello Fullerton College EOPS Students!
We hope you are enjoying the benefits of being in our program and you are exploring the many resources available to you!
Please be sure to accept our EOPS Canvas invite and explore the page! This is where you will find updates about program requirement deadlines, available workshops, tutoring resources, and announcements about the program and campus. Please do not hesitate to call us if you have any questions!
Unsure about if you're still part of the EOPS program? Call the EOPS Office!
QUESTIONS?- EOPS Office (714) 992-7097

Remember to accept the EOPS Canvas Shell invite!
(3) Required Counseling Appointments
1st -During the beginning of the semester term
2nd- Academic Progress Report (APR). See APR information. 
3rd- Can be scheduled mid-semester and must be completed before the end of the semester term.
(1) Specialist Appointment
You must meet with your assigned Student Services Specialist at least once during the semester term.
Tutoring/Workshop
New EOPS students are required to complete 3 hours of tutoring for the semester.
Continuing EOPS students have the option to complete 1 workshop or complete 3 hours of tutoring.

Approved tutoring and workshop opportunities for EOPS students are listed on the EOPS Canvas.
Unsure if the location of your tutoring or workshop counts towards credit? Email your Specialist!
*Refer to the EOPS Canvas for specific dates
Academic Progress Report (APR)
The APR is a very important tool that will give you an indication of your academic status in your courses. It is also a mandate from the state that EOPS utilize this process as a means of measuring success. This requirement will also help your counselors and your instructors monitor your academic progress, coordinate interventions, and make appropriate referrals (i.e.: tutoring) if necessary.
The Fall 2022 EOPS Academic Progress Report will be available beginning 10/3/22 on Canvas. Please refer to our EOPS Canvas page for more information.
If you still have questions after reading through all instructions and watching our step-by-step video, please call the EOPS office at (714) 992-7097.
Book Service Award
The Fall 2022 Book Service Award is available to eligible EOPS students beginning on Monday, August 8, 2022 and will end on Friday, September 30, 2022.
To check if you are eligible for the fall BSA, please email your assigned Student Services Specialist or call the EOPS office.
If you experience any problems in purchasing your books through the bookstore, please email the Bookstore Manager- Andrew Diaz, at g-adiaz@fullcoll.edu.
If you experience any problems with your EOPS Book Service Award account or have an issue that requires immediate attention, you may email Director Sonia Duran at sduran@fullcoll.edu or your assigned Student Services Specialist.
Educational Supplies
FREE educational supplies (school supplies) are available to all EOPS students. These items are available for one time pick-up each semester that you are in the EOPS program.
Fall 2022
Available to pick up from the EOPS Office beginning Monday, August 22, 2022 through the rest of the fall 2022 semester.
Questions? Please email Sonia Duran at Sduran@fullcoll.edu.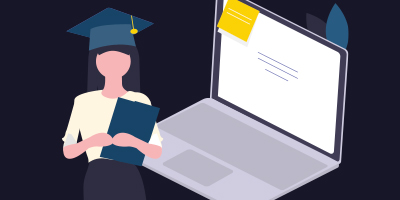 Tablet Loan 
The Tablet Loan service through the EOPS office at Fullerton College is available to all current EOPS students. Tablets are distributed on a first come, first served basis and only available while supplies lasts.
To request a tablet for the current semester, please email Nicole Howard at Nhoward@fullcoll.edu. Further instructions will be provided.
EOPS Lending Library
All EOPS students are eligible to use our Book Lending Library services. You can request to borrow a book, calculator, or access code (access codes do not need to be returned) for the semester.
Please refer to the EOPS Canvas page to for more information.
Tutoring and Workshops
Please refer to the EOPS Canvas for available Tutoring and Workshop opportunities. You will find this information by clicking on the Workshop/Tutoring button on the homepage.